A knowledge based platform of services for supporting medical-clinical management of heart failure within elderly population
HEARTFAID is a Research and Development project aimed at devising, developing and validating an innovative knowledge based platform of services, able to improve early diagnosis and to make more effective the medical-clinical management of heart diseases within elderly population. HEARTFAID aims at defining efficient and effective health care delivery organization and management models for the optimal management of the care in the field of cardiovascular diseases. The HEARTFAID innovative computerized system will improve the processes of diagnosis, prognosis and therapy provision, providing the following services:
electronic health record for easy and ubiquitous access to heterogeneous patients data;
integrated services for healthcare professionals, including patient telemonitoring, signal and image processing, alert and alarm system;
clinical decision support in the heart failure domain, based on pattern recognition in historical data, knowledge discovery analysis and inferences on patients clinical data.
The formalization of the pre-existing clinical knowledge and the discovery of new elicited knowledge represent the core of the HEARTFAID platform.

Current progress
Rules for management of Heart Failure Disease
Zagreb meeting, June 21-23, 2007
Project participants
Project coordinator:
University "Magna Graecia" - Department of Experimental and Clinical Medicine - Cardiovascular Diseases Division, Italy;
University of Milano "Bicocca" - Department of Clinical Medicine - Cardiology Unit, Italy;
Jagiellonian University - Faculty of Medicine - I Cardiac Department, Cracow, Poland;
Virtual Medical World Solutions Ltd, United Kingdom;
FORTHnet - Hellenic Telecommunications and Telematics Applications Company, Greece;
Synapsis S.r.l., Italy;
Consiglio Nazionale delle Ricerche - Istituto di Scienza e Tecnologie dell' Informazione, Italy;
Rudjer Boskovic Institute - Department of Electronics, Croatia;
Istituto Auxologico Italiano - S.Luca Hospital - Department of Cardiology, Italy;
HEARTFAID team at RBI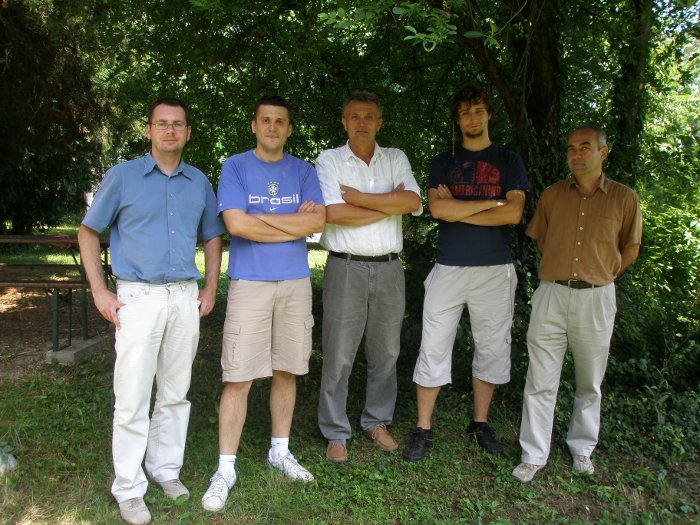 Team members after the final meeting in July 2009
(from left to right):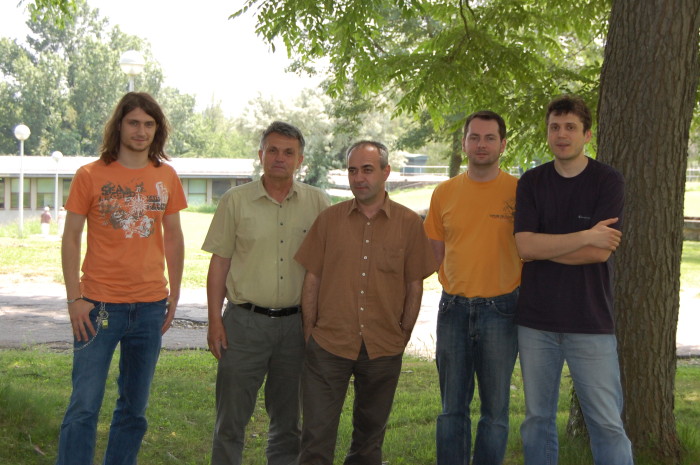 Team members in spring/summer 2008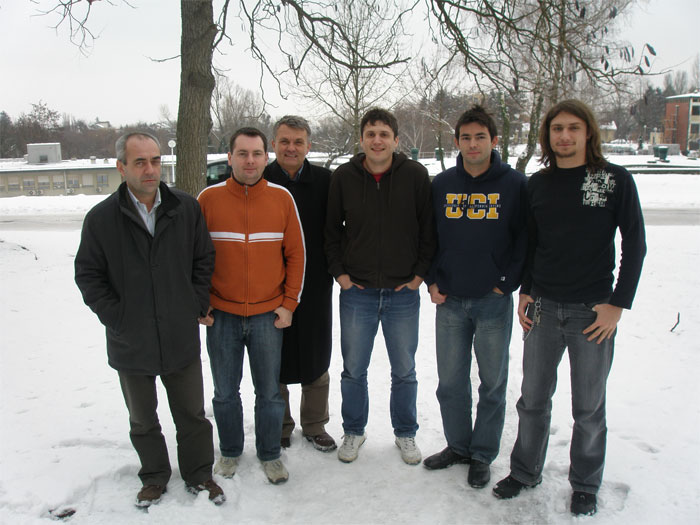 Team members in autumn/winter 2007 during the work on D29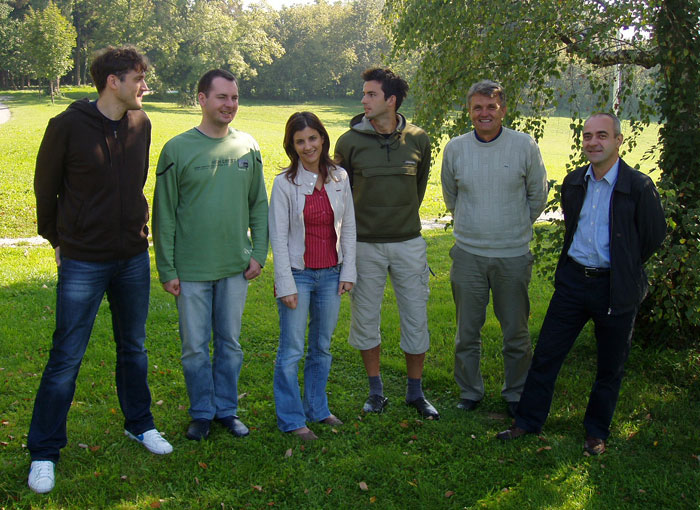 Team members in summer/autumn 2007 after successfully ended D21 and D22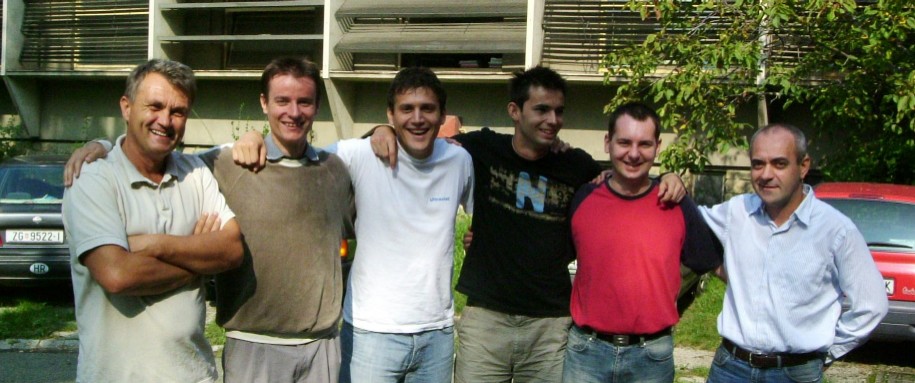 Team members in spring 2007.
Publications:
Prcela, M., Gamberger, D., Jovic, A. (2008) Semantic web ontology utilization for heart failure expert system design. In Proc. of 21st International Congress of the European Federation for Medical Informatics, MIE 2008 , pp.851-856.
Gamberger, D., Prcela, M., Bosnjak M. (2008) Attribute ranking for intelligent data analysis in medical applications. In Proc. of ITI 2008 30th International Conference on Information Technology Interfaces, pp.323-328.
Gamberger, D., Prcela, M., Jovic, A., Smuc, T., Parati, G., Valentini, M., Kawecka-Jaszcz, K., Styczkiewicz, K., Kononowicz, A., Candelieri, A., Conforti, D., Guido, R. (2008) Medical knowledge representation within Heartfaid platform. In Proc. of Biostec 2008 Int. Joint Conference on Biomedical Engineering Systems and Technologies , pp.205-217.
Gamberger, D., Lavrac, N., Krstacic, A. and Krstacic, G. (2007) Clinical data analysis based on iterative subgroup discovery: Experiments in brain ischaemia data analysis. Applied Intelligence, 27:205-217.
Jovic, Prcela, Gamberger: Ontologies in Medical Knowledge Representation. ITI 2007, Cavtat, Croatia.
Prcela, Gamberger, Bogunovic: Developing Factual Knowledge from Medical Data by Composing Ontology Structures. MIPRO 2007, Opatija, Croatia.
Jovic, Prcela, Krstacic: Medical Plans as a Middle Step in Building Heart Failure Expert System MEDICON 2007, Ljubljana, Slovenia.
Internal links: